If you're a weekend warrior, and weather permitting, you could probably get away with a single burner camping stove style burner.

If you're more serious! You could have multiple gas rings, oven/grill, microwave etc, but most of the people we encounter have two gas rings, and some even have an oven, although there are ways around not having an oven.


Our Set up. In our van we only have 2 gas rings, and we've always managed.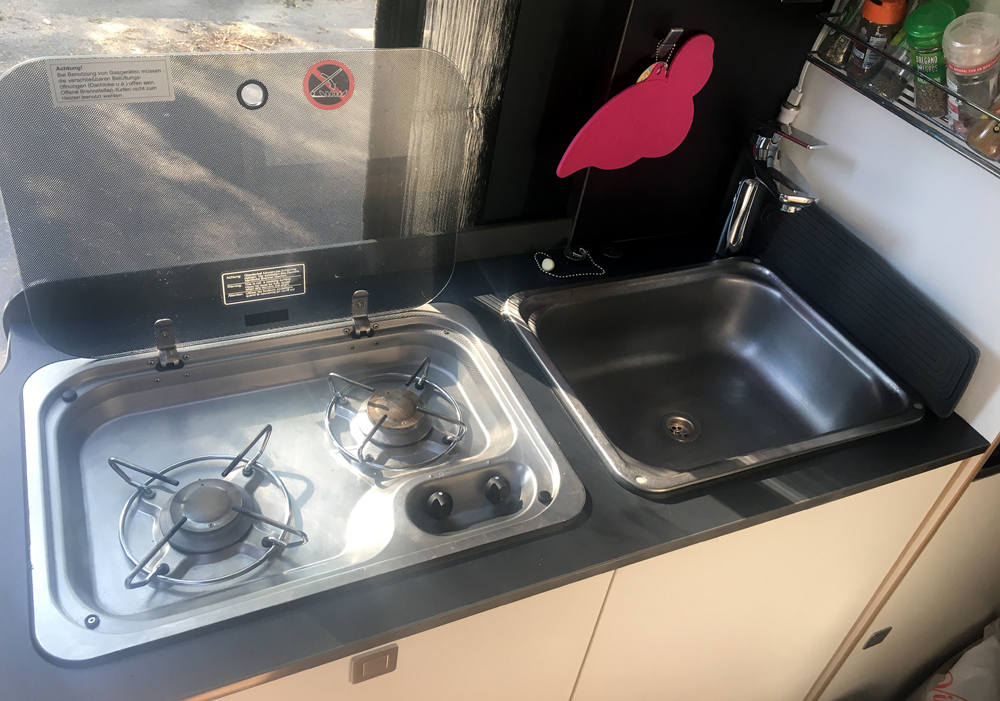 We haven't a (real) oven, but we have great alternative.

When the mood takes us and we need an oven, we use our Campingaz Party Grill 400 CV, primarily it's a BBQ but you can also fry, griddle, and use the lid as a wok. But it also acts as an oven if you use the hot plate and keep the lid on, garlic bread and pizzas are delicious to name but two, you're only limited by your imagination.

Below is our review from 2020

We know there are other alternatives out there, the popular (van lifers) Ridgemonkey, and the Omnia Oven which both work on the gas rings, but there is also the 12volt truckers RoadPro portable stove. We may review these sometime in the future